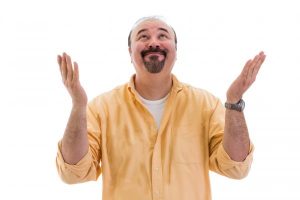 When I started the quarterly newspaper, One Day at a Time with a companion website in Little Rock, Arkansas, nearly 15 years ago, we noted under the front-page banner our mission of "presenting a message of hope and recovery to a nation in need." It's still our mission.
I had three specific goals in mind:
First, I wanted to expand my own personal knowledge of addiction and recovery in order to help a grandson who was having trouble with drugs and had almost died in an automobile accident. You will find his story, which includes an intriguing spiritual twist, in appendix 1 of our book, "Pathways to Serenity. Overcoming your addictions one day at a time." (now available free at www.onedayatatime.com/book).
Second, I thought the recovery story had been under-reported in the media. A lot of information about addiction is out there, but information is not necessarily knowledge. And, besides, where were the thrilling stories of people and families who get over their addictions and lead fantastic lives?
Third, I believed making a difference had to begin at the grassroots level with families, neighborhoods, and communities. National campaigns are fine, but recovery, I believe, is achieved mainly through local programs and relationships.
I found support for my beleifs in a project financed by the Robert Wood Johnson Foundation (RWJF), which in the 1990s gave out roughly $45 million in a series of grants to fifteen communities, including Little Rock.
The Fighting Back project, which I observed in a minor role,  produced a variety of milestones in the substance abuse reduction field—a few of which endure today. but much remains to be done.
Little Rock's successful grant proposal (written by Frankie Sarver, wife of the late Bob Sarver, Arkansas Commissioner of Corrections during the Winthrop Rockefeller administration) stated that "people and communities—whose behaviors are partly defined by fear, denial, hopelessness, and passivity—are dysfunctional in the same ways."
"The disease of substance abuse," Frankie said, "affects an entire city much the same as the disease affects its individual residents. Denial prevents its identification, and an unwillingness to deal with the problem and blaming others prevent recovery."
In her complete proposal  she went on to say:
"With the problem of substance abuse affecting every segment of the city and affecting every culture, age, and income group, the city cannot continue to deny the problem or place blame on others.
"In order for the city of Little Rock to have power against the problem, initiatives must be created which break the denial, reduce the fear, restore faith in the ability to change, and restore faith in the ability of public systems to respond.
" And every resident must own and act against the problem with the  following  eight conclusions in mind:
Reducing substance abuse is a worthy cause. Substance abuse kills, sickens, disables, destroys marriages and families,  and imposes a huge financial burden on our economy. Some call it the number-one health problem in the nation.
Recovery is not just for alcoholics and drug addicts. There are many kinds of destructive addictions. Addiction is widespread and, by some definitions, universal (i.e., "sin" is an addiction and everybody sins).
Momentum is growing in the fight against substance abuse and other addictions. Churches and other faith-based institutions are increasingly confronting addictions of all kinds and offering programs of recovery. Universities are doing groundbreaking research. Hospitals and other caregivers are developing new treatments.
People who are informed are better able to deal with addictions. People who know about the scope and consequences of substance abuse, who discover where to get help, who see how other people recover, and who learn about the availability of both secular and spiritual resources have the best chance of avoiding addictions or recovering from them, and can go on to help others who are fighting the same battle.
Education about addictions should begin early, in the home. Teenagers whose parents talk to them regularly about the dangers of drugs are much less likely to use drugs than those whose parents don't, yet only one in four teens reports having these conversations.
When substance abuse is reduced, communities benefit. In healthy communities, workforces become more productive and costs associated with healthcare, crime, accidents, homelessness, and incarceration go down (the RWJF "Fighting Back" project, for example). And with every success, individuals and communities develop more courage and the will to act boldly.
Substance abuse is implicated in major social problems. In 80 percent or more of prison populations, as well as in the ranks of the homeless, substance abuse is involved. The potential for reducing the cost in money and human suffering is huge in this one area alone.
Recovery transforms lives. Recovery is not about giving up anything of value. Rather, it is about gaining a sense of self worth and a life of meaning characterized by a faith in God, a willingness to clean house and a focus on serving others.
Dr. Kitty S. Harris, director of the Center for the Study of Addiction and Recovery and Center for Prevention and Resiliency at Texas Tech University, put it beautifully several years ago.
"Instead of a goal of simply abstinence," she said, "we are advocating the goal of a totally transformed life. A life free from addiction and filled with opportunities for full and complete participation in society."
Dr. Harris has defined what I believe recovery is: "transformed lives." And that is what we seek with this web site and our book. Pathways to Serenity. Overcoming your Addictions one day at a time.
ODAT's MISSION STATEMENT
Our mission is to reduce alcohol and drug abuse by promoting awareness, prevention, and treatment availability in the following ways:
• as a catalyst for fundamental change in public attitudes towards substance abuse.
• "putting a face" on the benefits of recovery.
• implementing unique teen/young adult, military, and prison outreach initiatives.
ODAT's  VISION STATEMENT
We envision a nation whose citizens recognize substance abuse as a major health problem and seek to eradicate the associated heartache of broken families, broken dreams, and broken lives through a message of hope and recovery.
DEDICATION
We dedicate to my family and to those who, freed from their addictions, have experienced the blessings and joy of recovery. Their lives have been transformed and on these pages we discover how they did it and how we can do it one day at a time.
 Our focus and product
Our focus at One Day at a Time (ODAT) and in each community we may serve is to reduce levels of the demand for drugs by encouraging the addicted to seek a better life through sobriety.
Our product is a changed human being, a healed addict. And by "healed" we mean someone who has recovered from his or her addictions.
In defining our product, we turned to the late Peter Drucker, perhaps the nation's most respected author and commentator on business, for inspiration.
Drucker said," The non-profit institution neither supplies goods or services [like a business] nor controls [like government]. Its product is neither a pair of shoes nor an effective regulation. Its product is a changed human being.
And this is what we, a 501 (c) 3 non-profit company, seek to produce in local communities–changed human beings. And our approach is faith based, 12-step oriented, entrepreneurial and collaborative.
Our method is two-fold and includes both an information component, such as what our website and social media participation currently provide, and, secondly, a treatment component, which will provide a local community organization to plan and supervise treatment for individuals. We call it a "Community Round Table."
As we envision it, the Roundtable will be made up of people in the community who have the skills, motivation and resources to help those suffering from addictions get proper treatment and become productive citizens in their communities. It is a large undertaking and will take time, but we have begun the preliminary work.
Selling sobriety
Sobriety is a great product. It lengthens lives, helps restore families, saves money, adds friends and much more.
If you are living sober, your future is much brighter. The odds are that you will keep your job, your family and your friends and be better able to handle adversities that will inevitably intrude. And it's "one day at a time." Don't underestimate the power of that simple phrase.
We have a lot going for us. We Americans tend to be entrepreneurs, impatient with those who tell us we can't do something. It's a great motivator for our kind.
Also, among our key resources, there are two programs—AA and Alanon-that are available in most American cities. They are free, faith-based, and they work. Millions have sobered up because of AA since it was founded 82 years ago.
Individual churches and other Christian organizations like the Salvation Army and Union Rescue mission and the longer term, Teen Challenge, have also responded to the need and are growing in number.
We Americans tend to be entrepreneurs, impatient with those who tell us we can't do something and eager to give it a shot.
Our experience
We began our non-profit company, ODAT, over a decade ago with a free 24-page quarterly newspaper, supported by advertising and donations and distributed at its peak to 40,000 readers in the Little Rock area and to many Arkansas prisons. Our goal was to provide information that would help people overcome their addictions.
Six years ago, we discontinued the newspaper, which had become too limited in reach and too expensive, and began to focus on developing our website and a presence on social media including Facebook, Twitter and Linked-in. We also published a book about recovery "Pathways to Serenity. Overcoming your addictions one day at a time." We are offering free copies of Pathways at www.onedayatatime.com/book.
Over the years we have provided information to local readers through our One day at a time publication and later through this website and have more than a decade of experience providing information about recovery supported by advertising, donations and grants.
Pope backs "one day at a time" strategy
Choosing to live life "one day at a time" is profoundly important. It doesn't mean that we shouldn't plan ahead. It's about how to live better lives today and not squander our precious time.
Here are ten tips from the late Pope John XXIII about how to live a better life, one day at a time:
Only for today, I will seek to live the livelong day positively without wishing to solve the problems of my life all at once.
Only for today, I will take the greatest care of my appearance: I will dress modestly; I will not raise my voice; I will be courteous in my behavior; I will not criticize anyone; I will not claim to improve or to discipline anyone except myself.
Only for today, I will be happy in the certainty that I was created to be happy, not only in the other world but also in this one.
Only for today, I will adapt to circumstances, without requiring all circumstances to be adapted to my own wishes.
Only for today, I will devote 10 minutes of my time to some good reading, remembering that just as food is necessary to the life of the body, so good reading is necessary to the life of the soul.
Only for today, I will do one good deed and not tell anyone about it.
Only for today, I will do at least one thing I do not like doing; and if my feelings are hurt, I will make sure that no one notices.
Only for today, I will make a plan for myself: I may not follow it to the letter, but I will make it. And I will be on guard against two evils: hastiness and indecision.
Only for today, I will firmly believe, despite appearances, that the good Providence of God cares for me as no one else who exists in this world.
Only for today, I will have no fears. In particular, I will not be afraid to enjoy what is beautiful and to believe in goodness. Indeed, for 12 hours I can certainly do what might cause me consternation were I to believe I had to do it all my life.