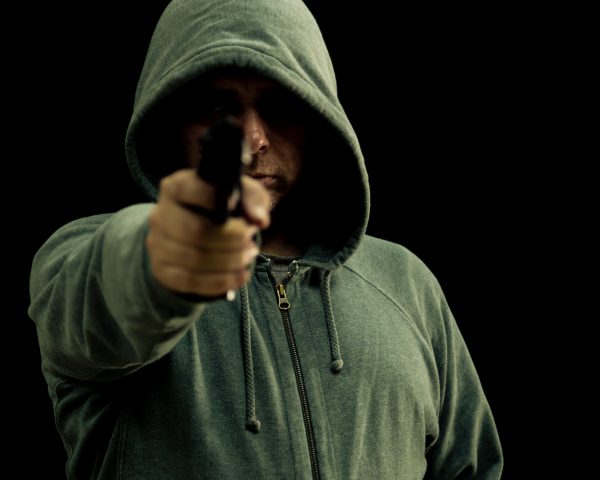 As we contemplate the merciless killing of 17 innocent people, mainly children, at the hands of 19-year-old Nikolas Cruz at Florida's Marjory Stoneman Douglas High School, my mind goes back many years to a Thanksgiving retreat at St. Simons Island off the Georgia coast for people in recovery from alcohol and other drug addictions.
The retreat's theme was our addiction to being isolated and alone.
A Catholic priest known only as Noel said in one of the opening monologues, "As addicts, it is important for us to remember that our first addiction is not to alcohol and chemicals. It is to being apart. Our addiction really is to nonliving."
This, Noel said, is contrary to what God has in mind for us.
"God created us to be together," he said, "to be with each other and with Him. The Scriptures certainly make this clear, and it is what the AA program teaches us. The Big Book tells us to share our experience, strength, and hope with each other."
So as we contemplate the death and devastation caused by this 19 year-old boy and his AR 15 rifle with its rapid fire "bump stock," we are once again casting about for solutions.
Cruz, judging by his behavior, is mentally ill and while he has had interactions with others, he appears to have the temperament of a loner.
There is no evidence, so far, that he is addicted to alcohol or other drugs. But he is addicted to something–something even darker.
Alcoholics and other addicts tend to be loners. They may have "friends," but they are emotionally unavailable.
Dr. John Townsend, clinical psychologist, divinity school graduate, and author, speaking at the Saddleback Celebrate Recovery Summit meeting a few years ago, warned against the loner mentality.
Dr. Townsend said, "Recovery is not something you do by yourself. It's all about relationships—both divine and human. While the 12 Steps are important, he says, you can get them anywhere."
As people—mostly alcoholics in recovery—spoke at meetings over the four days, their stories revealed lives characterized by vast stretches of isolation, alienation, and loneliness—that addiction to nonliving that Noel spoke about—before they chose sobriety and began their spiritual journeys.
That is when we come to know God and begin to achieve serenity. There is a moment in sobriety "when we are contacted, contacted by God," Noel says, and we begin to achieve a kind of serenity that comes from living the life that God has given us.
The retreat was a potpourri full of insights and rich perspectives furnished by its diverse participants, many of them involved in treatment center work. This year was no different.
There was Max, a psychiatrist whose years of teaching and study have illuminated the field of recovery. It was Max who reported at dinner that forty AA groups in Russia have sprung up in the last two years—complete with "the God concept."
There was Stephanie, who had just completed her thesis which, among other things, proved that God exists. It showed, too, that as addicts accumulate years of sobriety, their concept of God becomes deeper and more internalized.
There was Laurie, the consummate shopper who went for treatment with her bathing suit under one arm and a copy of Vogue tucked under the other. Today she is a physician in charge of the patients at a small treatment center.
There was Hal from the State Department, the unofficial "president of AA" who reminded us that we are spiritual beings undergoing human experiences, and who suggested that our egos would be better off with less flattery. "Flattery is OK," he said, "if you don't inhale it."
There were Conway and Charlotte Hunter, charismatic and compassionate, and many others who told their AA and Al-Anon stories with warmth and conviction.
TOWNSEND ON RELATIONSHIPS
Newcomers to 12-Step meetings—like Celebrate Recovery (CR), for example—are often heard to theorize that they have come to their disagreeable end simply because they made a lot of bad choices. And they see their recovery in terms of making better choices.
They have a point. Better choices will help. But it's not the point.
As time goes by, the newcomers give up trying to be stronger and more disciplined on their own, and they come to Celebrate Recovery because they "connect. They come because they find light, and they live in darkness."
Addicts, of course, don't usually do relationships well. Ask any recovering addict what it was like when he hit bottom and chances are he will say, among other things, that at the end he was alone.
The news that it is all about relationships is especially discomforting for the guys, Townsend notes, who are more at home with tasks and projects. So it takes a little getting used to. It takes getting out of your "comfort zone" to open up with perfect strangers.
I found a hands-on expression of this idea—forming relationships as a key to recovery—at a Celebrate Recovery Summit Meeting at California's Saddleback Church many years ago.
Prior to adjourning an early session, CR founder John Baker gave three thousand disciples a "relationship-building" assignment.
"Go out and find four or five people you don't know," he instructed, "guys with guys and women with women. Introduce yourself, and share with them what led you to the Summit, what you hope to learn, how you got into recovery and submit a specific prayer request."
"Whoa! Comfort zone violation!" I said to myself as visions of kicking back with a cup of coffee and a newspaper evaporated.
Instead, I found four guys seated at a table on the flagstone patio, asked if I could join them, and they warmly welcomed me.
Thirty minutes later, after sharing our deepest fears, disappointments, weaknesses and hopes, we were on a first-name basis and exchanging phone numbers and e-mail addresses.
Four new friends in recovery. Not bad.
Gracious living was part of the Thanksgiving package those many years ago, and there was lots of sizzle to the spiritual steak. The retreat began, for example, with a bountiful Thanksgiving dinner, and it also included high tea served by Charlotte on Saturday at the Hunter's spectacular home on Sea Island within a few blocks of the famous Cloisters.
That year's dinner was at the Jekyll Island club, a facility of significant charm and sense of history that was once the playground of the nation's wealthiest families. The centerpiece for dinner on this day was a table loaded with such southern staples as smoked ham, turkey, candied yams and key Lime pie.
Charlotte's high tea, an elegant affair not unlike tea at the Ritz in London, provided further support for the thesis that God has given us a life to be enjoyed, certainly for those who prefer clotted cream on their scones.
Indeed, it was Noel who said with abroad smile and brogue as thick as Irish Mist, "the first thing God will ask us when we see Him for the first time is "Did you enjoy your life? Did you enjoy the life I gave you?"
My answer can be found in the words of seventeenth-century English poet John Donne who wrote, "No man is an island…any man's death diminishes me, because I am involved in mankind; and therefore never send to know for whom the bell tolls; it tolls for thee."