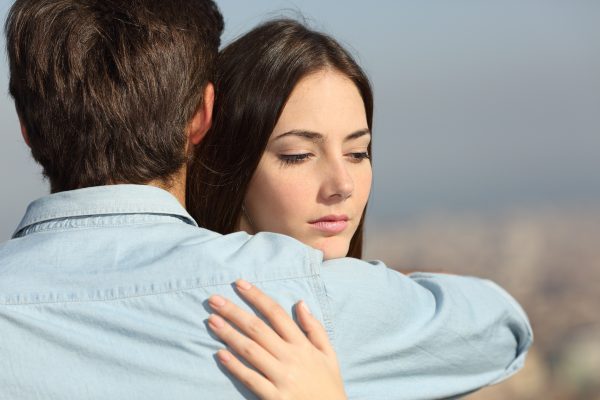 Tragically, half of American families have been touched by alcohol or other drug addictions. Often our impulse is to comfort rather than confront the afflicted when it would be better to intervene and do what we can to stop the behavior and ultimately save a life.
It can be a tough call, but offering comfort contains within it the seeds of destruction we don't always recognize. It's called "enabling."
Enabling, at first, seems helpful—doing for others what they can't seem to do for themselves—and yet it's often hard to distinguish between helping and supporting on the one hand and, on the other, allowing people to do self destructive things without consequences.
As parents we are hardwired to want to help our children. As siblings we often want to help our brothers and sisters get out of a jam. As spouses we want to keep the peace.
But enabling behavior, simply put, shields people from experiencing the full impact and consequences of their behavior. Enabling is different from helping and supporting in that it allows the person to be irresponsible.
For example, enabling behavior:
Protects the addict from the natural consequences of his behavior.
Keeps secrets about the addict's behavior from others in order to keep peace.
Makes excuses for the addict's behavior (with teachers, friends, legal authorities, employers, and other family members).
Bails the addict out of trouble (pays debts, fixes tickets, hires lawyers, and provides jobs).
Blames others for the addicted person's behaviors (friends, teachers, employers, family), and ones self.
Sees "the problem" as the result of something else (shyness, adolescence, loneliness, broken home, ADHD, or another illness).
Avoids the addict in order to keep peace (out of sight, out of mind).
Gives money that is undeserved or unearned.
Attempts to control that which is not within the enabler's ability to control (plans activities, chooses friends, and gets jobs).
Makes threats that have no follow-through or consistency.
"Care takes" the addicted person by doing what he or she is expected to do for his or her self.
Guidance from Al-Anon
Al-Anon, a mutual-help group for people with alcoholic friends or family members, pioneered the idea of detachment with love. Founded in 1938, three years after Alcoholics Anonymous, by Lois Wilson, wife of Bill Wilson and her friend, Ann Bingham.
A core principle of Al-Anon is that alcoholics cannot learn from their mistakes if they are overprotected. Detachment with love means caring enough about others to allow them to learn from their mistakes. It also means being responsible for our own welfare and making decisions without ulterior motives-the desire to control others.
Ultimately we are powerless to control others anyway. Most family members of an addicted person have been trying to change that person for a long time, and it hasn't worked. We are involved with other people but we don't control them. We simply can't stop people from doing things if they choose to continue.
Understood this way, detachment with love plants the seeds of recovery. When we refuse to take responsibility for other people's alcohol or drug use, we allow them to face the natural consequences of their behavior.
The Lois Wilson Story: When Love Is Not Enough by William G. Borchert is a great love story, and it explains how Al-Anon got started and why it endures.
Here's a sample.
Picture, if you will, eight women parked in front of the Clinton Street, Brooklyn, home of Bill and Lois Wilson. Their car motors are running, and they are steamed.
On this night in 1938, their husbands, most of them newly sober, are attending a meeting of Alcoholics Anonymous with Wilson. What ticks the ladies off is that their husbands have replaced drinking with AA meetings, leaving them once again alone and unloved.
At that moment, Lois, with suddenly heightened awareness of her own resentment and anger, realized that spouses, too, have been touched by alcoholism and must seek and find a dramatic change in their own lives if they are to get well and stay well.
One of my favorite Al Anons of all times is Ruth Mitchell who was a regular contributor to our One Day at a Time newspaper. Here is an excerpt from one of her priceless essays:
Choosing freedom not fear

My Higher Power (MHP) likes to keep me busy with challenges. I have learned through the program that it's not so healthy to create my own chaos, because the challenges MHP provides are quite enough, thank you very much.
I have heard over and over again, "God won't give you more than you can handle"…blah, blah, blah. Are these people nuts? Have these people seen my credit card bill? Have they walked in my shoes and lived with my attention deficit problems? Have they met my spouse of thirty years, and have they met me? Do they know I get up sometimes three times a night to let my elderly dog out the door?
Just before the holidays this year, we had a huge drama event at our house. It took me completely by surprise, and sent me into despair. I was calling AA's and Al-Anons all over the state so that I could get guidance and hear God through them.
One advisor told me to continue being myself, another told me to get to Al-Anon and still another told me I was accepting unacceptable behavior. One Al-Anon even had the gall to tell me to ask myself what was my part in it. Wonderful support group I have. No, I'm serious they are! But finally, one morning, MHP actually spoke directly to me. The message was this— it doesn't matter who you are, you can't run away from yourself, and you can't hide from your higher power, no matter how hard you may try by drinking, drugging, making stupid choices, looking for geographic cures, OR, Al-ANONS take note, allowing another human to replace your higher power no matter how temporarily, or obsessively, you indulge in this fallacy.
This "Aha!" moment sent compassion flooding through me, compassion coming directly from my higher power, and for the first time in my life I felt a glimmer of what unconditional love might be like. I was able to forgive myself and the party who had thrown me into such a snit. The program was working for me, and God was doing for me what I could not do for myself.
We hear about unconditional love a lot. And, to this moment, as I write this, I'm not sure humans are capable of unconditional love, but I know God is. It was a mini miracle for me to feel the compassion that might instead have been well-justified anger, self-pity, or even poisonous self-destructive behavior.
I am coming through this trauma, with renewed awareness, new commitment to be FREE, not FEAR-Filled. ("Wordies" take note, in the word "Fear" the vowels are encapsulated by the F and R. In "Free" the vowels are outside the F and R. I know, I know—too much Scrabble.
I wish I could share my experience, strength and hope and tell you Serenity comes easy after all these years, that love is a noun, not a verb, and that if you adopt a spiritual life, you will no longer experience setbacks, but that is not my experience.
But its my hope that you will go to an Al-Anon meeting for starters. Listen and learn. There will be people who you may not know, "but they will love you in a very special way."
More than likely, you will run into people you do know. Your first reaction may be, OMG, they know my secret! But the truth is, they have lived your secret. They will become a support group that will save your life, rejuvenate your spirit, and be there for you when the alcoholic, recovering or not, may be unable to assist you with your challenges. The support of Al-Anons will become your strength.