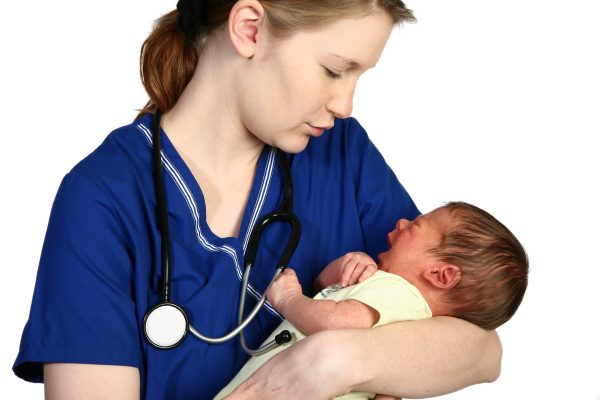 Towanda, age twenty-nine, six months pregnant, and in search of a fix, walked up the steps to the front door of a frame house in a bad neighborhood, reached through the top of the screen door, which had no screen, and undid it.
The inside door was slightly ajar, and she pushed on it until it hit something. Squeezing through, she looked down and met the lifeless stare of a man with a bullet in his head.
Terror stricken, she backed out, fell off the porch, got up, and ran.
This was Towanda's life: violence, fear, degradation, shame, and despair. Her full-time job for the past ten years had become stealing and turning tricks with dealers to get the money to buy drugs—mainly cocaine—to stay high. Her main source had been a drug-dealer boyfriend, but he was gone now, convicted months earlier of murder and sentenced to forty years at Cummins prison.
Exhausted by the stress and pain of her hellish life, she put her future in the hands of Little Rock's Arkansas CARES (Center for Addiction Research, Education and Services). Methodist Family Health took over CARES in the early 2000's, and there is much to be learned from both organizations.
The CARES Mission
Founded in the 1990's, the main mission of CARES was to help substance-abusing pregnant women and mothers with children recover from their addictions in a residential setting where they lived with their children and began taking responsibility for raising them. At that time CARES operated two residential community sites—one in Little Rock and one in North Little Rock—where pregnant women and mothers lived with their children ranging from infants to age eighteen.
In 2002, the American Psychiatric Society gave Arkansas CARES its prestigious Gold Award for its innovative program. Further recognition came in 2004 when the National Association of Public Hospitals gave the program its highest award, the Jim Wright award for vulnerable populations. And it was in 2004 that we (One Day at a Time) began following Cindy Crone and her dream of saving and rehabilitating families torn apart by drugs.
It was Towanda's mother who brought her to CARES following a hospital referral due to concerns about her parenting, and on a warm and radiant afternoon in late October, she sat—clean and sober—in front of the brick home she shared with seven other women with her eight-month-old son, Blake, on her lap. She looked relaxed and was forthcoming about her past and hopes for the future.
The CARES program
Under the Arkansas CARES program, the cost for housing and treating one mother and two children for four to five months with twelve to eighteen months of aftercare services was about $50,000, compared to an estimated four to seven times that amount for the option of putting the mother in jail and her children in foster homes with only health care.
Regrettably, the cost of the program was not sustainable and Arkansas Methodist Family Health more than a decade ago took it over and incorporated it into their proven 100 year-old system which is simpler and less costly.
Still, there was much that was good about CARES that should be considered as individual communities contemplate solutions to their addiction problems.
Cindy, who has the intensity, dedication, compassion, and optimism of a true believer in her cause, also had the professional qualifications to deliver the goods. She had held faculty appointments with the University of Arkansas for Medical Sciences (UAMS) College of Medicine, Department of Psychiatry, and the UAMS College of Public Health. She is past president of the Arkansas Nurses Association and had served on the Arkansas Legislative Commission on Nursing.
A Chance to Stay Clean
Thanks to Arkansas CARES, Towanda, who hadn't used drugs or alcohol for three months at the time when she shared her story with me, had an excellent chance of staying clean for at least a year, of saving her child from the ravages of substance abuse, and of breaking the addiction cycle for coming generations.
A study at that time showed that 85 percent of Arkansas CARES graduates remained drug free for at least a year following discharge.
As she sat under the warming fall sun, Towanda was joined by several other young women and their children—most of them under five—who also live in her building. The women had just picked their little ones up from the nursery or daycare center and had time before supper to play with them.
The women talked about what it was like "out there," what happened that brought them to Arkansas CARES, what their lives are like now, and what their dreams are for a better life.
Most of them had been in abusive relationships with men and this, along with the other toxic aspects of their lives, had contributed to their mental problems—post-traumatic stress, depression, anxiety, bipolar disorder, and others—that they were suffering along with their addictions.
Grayson, twenty-two, and, like Towanda, also from Arkansas, said when she was eighteen and headed for college with a volleyball scholarship, her boyfriend cheated on her. She says it triggered a four-year methamphetamine dealing-and-using binge that ended in a Texas prison, she said.
Fresh out of Rockwell prison on $25,000 bail with her two-year old son, Preston, sitting on her lap focused on her long, blonde braids, Grayson said she had been clean and sober for a month or so. It would take her more time to get used to the new life, which she figured is a lot better than jail.
Methodist History
Established in 1899, the Arkansas Methodist Orphanage was built by the state's Methodists who were concerned for the care of orphaned and dependent children in Arkansas.
In the decades that followed, as public opinion about orphanages changed, so did Methodist Family Health's services. Renamed Methodist Children's Home, the home grew into a comprehensive residential treatment system with group homes throughout Arkansas.
Family Health manages the Methodist Children's Home, Methodist Behavioral Hospital, Methodist Counseling Clinics and Arkansas CARES (Center for Addictions Research, Education and Services).
Methodist Family Health also offers levels of care ranging from the most restrictive service level, acute psychiatric hospital care, to the least restrictive service level, outpatient counseling as well as all intermediate residential levels of care.
Continuity of care is provided through use of the proven Teaching Family Model. The goal of this model is for the Methodist Family Health client to become proficient in social and independent living skills so she or he can reunite with family or move to the least restrictive residential treatment setting appropriate for her or him, such as a therapeutic foster home, or re-enter the community as an adult.
Arkansas was among the first states to begin forming AA and Al Anon 12 Step meetings and has remained among the leaders. The question is, do we have the resources and the leadership to make a difference in facing our illegal and alcohol problems.
Dr Anderson Spickard Jr., who was Director of the Fighting Back project from 1988 to 1996, is moderately optimistic.
"Most communities," he says, have the resources and the leadership needed to make a difference in their illegal drug and alcohol problems without enormous new expenditures of tax dollars. The difficulty lies in generating the political will necessary to identify and coordinate more creatively the use of existing resources."
Time will tell.