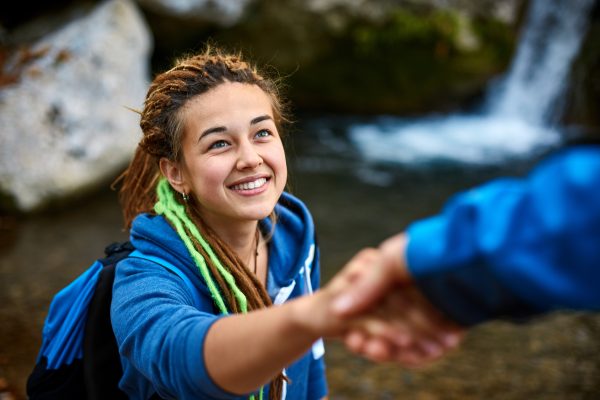 America's growing opioid epidemic and untreated mental illness are having a devastating impact on communities nationwide.
Nearly 10 million adults, research shows, have serious mental illness, and 20 million have a substance use disorder. Drug overdoses alone now top annual death rates from car crashes and gun violence.
Alcoholics Anonymous (AA), formed in 1935 in Akron, Ohio, a year after the failed prohibition experiment, has been a huge success and provides a sturdy foundation as far as it goes. But much more help is needed, from the smallest community to the biggest city. AA will remain a vital component in whatever emerges as a final community plan.
The Alcoholics Anonymous contribution
Two men, Dr. Bob Smith and stockbroker Bill Smith founded AA which focused on reducing the demand for alcohol with a program of attraction (to sobriety). Now, almost 100 years later, AA continues to have a huge positive influence on reducing alcohol consumption and changing lives for the better.
In his best selling book, "the Road Less Traveled," late Psychiatrist, Dr. Scott Peck praised AA as one of the two most significant events of the 20th century. The other, he said, was World War II.
Peck emphasized that "it is only through taking responsibility and accepting the fact that life has problems that these problems can be solved.
"The basic set of tools for living our lives," he continued, "include delaying gratification, assuming responsibility, being dedicated to the truth and balancing our lives."
Dr. Peck defined what he considered to be the most salient characteristics of a community organization addressing local problems as outlined below:
Inclusivity, commitment and consensus: Members accept and embrace each other, celebrating their individuality and transcending their differences. They commit themselves to the effort and the people involved. They make decisions and reconcile their differences through consensus.
Realism: Members bring together multiple perspectives to better understand the whole context of the situation. Decisions are more well rounded and humble, rather than one-sided and arrogant.
Contemplation: Members examine themselves. They are individually and collectively self-aware of the world outside themselves, the world inside themselves, and the relationship between the two.
A safe place: Members allow others to share their vulnerability, heal themselves, and express who they truly are.
A laboratory for personal disarmament: Members experientially discover the rules for peacemaking and embrace its virtues. They feel and express compassion and respect for each other as fellow human beings.
A group that can fight gracefully: Members resolve conflicts with wisdom and grace. They listen and understand, respect each other's gifts, accept each other's limitations, celebrate their differences, bind each other's wounds, and commit to a struggle together rather than against each other.
A group of all leaders: Members harness the "flow of leadership" to make decisions and set a course of action. It is the spirit of community itself that leads, and not any single individual.
A spirit: The true spirit of community is the spirit of peace, love, wisdom and power. Members may view the source of this spirit as an outgrowth of the collective self or as the manifestation of a Higher Will.
Alcoholics Anonymous has produced thousands of sayings about living life to the fullest, and here are five that should be on everyone's lists:
• Living one day at a time is not a suggested minimum…it is the suggested maximum.
• For people like us, there is no such thing as a legitimate resentment.
• We're responsible for what is possible, and God is responsible for what is impossible.
• The best way to learn how to pray is to pray.
• What we really want is some comfort in our lives. The most comfort we can find is by helping other people.
Dr. Peck, at age 42, became a Christian in 1980. He also wrote more books, and died of pancreatic cancer and Parkinson's disease in 2005
It should be obvious to all that dealing with our nation's drug problem should begin, like AA, at the grass roots, in our individual communities and neighborhoods.
We have recommended on our Onedayatatime.com web site that Little Rock organizations form a local community "Roundtable" to address addictions. It is outlined on our website.
In the face of a massive need for treatment and recovery services, there are alarming gaps in care. Nearly nine in 10 people with a substance use disorder (88%) and more than one in three people with serious mental illness (35%) have not received treatment for their conditions.
Untreated mental illness and substance abuse contribute to rising rates of incarceration, homelessness, and use of emergency services, which put a strain on local criminal justice systems, law enforcement, first responders, and community and public health resources.
Smaller cities and counties, which have a lower tax base and fewer resources, including behavioral health care providers, have more limited access to care and treatment compared to urban centers where the rate of opioid-related overdose deaths is 45 percent higher than in metro-area counties.
Local initiatives
A paper, written by Manatt Health and funded by the Robert Wood Johnson Foundation (RWJF) in October 2017, explores how cities and counties have launched local initiatives to address the dual challenges created by the addiction, substance abuse coalition.
Manatt conducted interviews in 13 communities and found that successful efforts typically coordinated law enforcement, criminal justice, public health, health care, and social service resources to improve access to treatment, recovery, health, and social services for people with untreated serious mental illness and substance use disorders.
Community resources varied somewhat in how they addressed substance use disorders and serious mental illness, but successful efforts were marked by factors which included:
Collaboration and alignment between city and county agencies and community-based health and social service providers;

Access to health and social service benefits, including health insurance and social security, treatment and recovery services, housing, transportation, and other social supports;

Care coordination and management, using case workers and counselors to develop individualized care and transition plans to help clients navigate and access public and private services;

Community engagement and advocacy to overcome the stigma of serious mental illness and substance use disorder, and mobilize and coordinate public and private resources; and
Sustainable financing that leverages federal, state, local, and philanthropic funding streams.