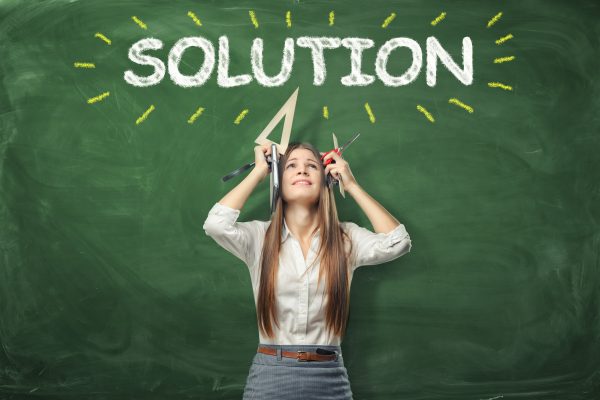 North Dakota first lady Kathryn Helgaas Burgum, 55, wife of Republican Governor Doug Burgum sometimes weeps when she talks about her recovery from alcohol addiction, a journey that began more than 16 years ago.
"The emotion," she says, "just comes through because I am so grateful."
Before their marriage in December, 2016, shortly before her husband took office, Kathryn worked for various companies as a human resources and marketing professional.
I was a "high-functioning" alcoholic, who could still do well on the job and even earn promotions."
At the time, Kathryn says, her life revolved around "managing" her addiction, knowing when to stop drinking in the evening so she could function at work the next day. Eventually, her relationships suffered, and she went to the Mayo Clinic for inpatient treatment. She had a brief period of sobriety but relapsed.
Sobriety
It was eight years before she finally sobered up.
When she and her husband decided he would run for governor, they discussed how her recovery might affect attendance at social events that go along with a political campaign.
"Sometimes," she says," I avoid parties where alcohol is served or I go and leave early."
Kathryn is not the first first lady to serve as a recovering alcoholic, the most notable being the late Betty Ford, whose husband, the late Gerald Ford served as the nation's 38th President and played an active role in promoting recovery.
It is fitting that her name is on the Hazelden Betty Ford Foundation letterhead.
Betty, at first dodged the label, alcoholic. My makeup wasn't smeared. I wasn't disheveled, I behaved politely, and I never finished off a bottle. So how could I be and alcoholic?"
She also said that in all humility she had been given the advantage of her position by God and stressed that it was, "not my power but the power of the position, a power which could be used to help."
She got busy
Recovery Reinvented
"'Recovery Reinvented' is an ongoing series of initiatives that operates as a nonprofit group in association with the Dakota Medical Foundation," Kathryn said.
The Fargo event is supported by donations and a partnership with North Dakota's Behavioral Health Division, to help cover production and staging costs.
During the event, results of a North Dakota study about addiction stigma, believed to be the first of its kind conducted by any state, will be released. The study will provide a baseline to measure against in years to come. A new youth initiative involving existing school groups, like student councils, will also be announced.
One of the speakers at Recovery Reinvented was Jessica Hulsey Nickel, who is president of the national nonprofit Addiction Policy Forum, and whose parents were addicted to heroin, leaving her homeless and in foster care for a time.
New to Recovery Reinvented this year is an Empowerment Expo, offering resources from multiple addiction treatment providers. As was the case in 2017, all attendees this year will receive the opioid overdose reversal drug, naloxone, and training in how to administer it.
Kathryn said just a few days after last year's event, a couple from the Bismarck area revived their son with naloxone they'd received at Recovery Reinvented.
Asked how to measure success, Kathryn said one measure will be when North Dakota is no longer considered "the drunkest state" in surveys.
More important will be when the stigma of addiction is erased.
"You know, mission accomplished," she said.
Bill Moyers
William C. Moyers, vice president of public affairs and community relations for the Hazelden Betty Ford Foundation, has been the organization's public advocate since 1996. Moyers carries messages about addiction, treatment and recovery to audiences across the nation. I had supper with him in Little Rock, AR almost a decade ago,
He has appeared on Larry King Live, the Oprah Winfrey show, Good Morning America and National Public Radio. Moyers is the author of several books including Broken: My Story of Addiction and Redemption, a New York Times best-selling memoir published in 2006 that is still in print. He lives in St. Paul, Minnesota.
"A year ago," Moyers reported, "I sat across the table at a restaurant in St. Paul, Minn., with the new governor of North Dakota and his wife, the new First Lady.
"I had met Doug and Kathryn last fall when I spoke on behalf of a local treatment provider in Fargo, ND. They came, stayed for my entire presentation and lingered afterward until nearly everyone else was gone, and then we talked even more. Not just because he was eager to show support among the voters for addiction and recovery issues. But because Kathryn is in long-term recovery, as she revealed publicly for the first time after her husband was elected.
"I heard loud and clear your call for people to stand up and speak out, and that's what I decided to do," said Kathryn, whose "coming out" story appeared on the front page of the Bismarck Tribune in January. "Because of my own experiences and Hazelden Betty Ford's push, I've been inspired to make this my primary advocacy issue as First Lady."
"Indeed, she has," Moyers said. "The impetus for our lunch was to discuss the elements of a first-ever two-day public conference on addiction and recovery in North Dakota to be hosted by the First Lady in Bismarck. She and her husband will convene treatment providers, people in recovery, health experts, law enforcement and the state's American Indian tribes to discuss ways to help people overcome substance use problems.
"I am looking to Hazelden Betty Ford to bring its expertise to the table," Kathy said, "because you are the leaders; you've been doing this for a long, long time."