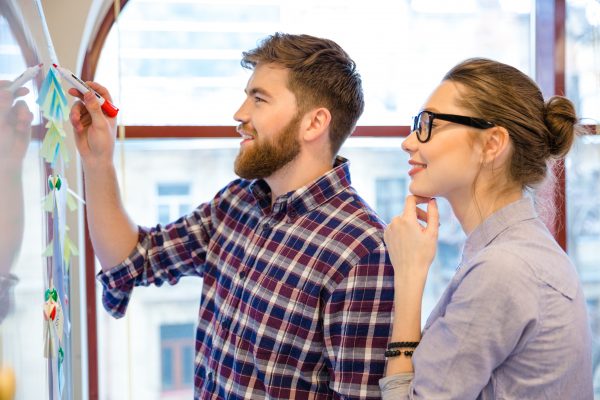 The Arkansas Department of Human Services is charged with providing the state with "an integrated system of public mental health care and alcohol, tobacco and other drug prevention and treatment services to Arkansas residents."
It's a broad assignment and difficult to carry out by government employees who may lack the skills to really deal with the nation's drug problem. A better solution is to identify and subsidize entrepreneurs-both individual and corporate-with well defined and proven skill sets to respond to the need.
Our House fits the bill. It's a place where homeless families and individuals can come and build new lives by dealing with their mental health and addiction problems and learning how to live in the real world. When they leave, most will have a plan for dealing with life on life's terms.
Georgia Mjarten, who is leaving Arkansas for a new assignment with her husband, has been the executive director of Our House for over a decade. She is a young dynamo with an impressive resume, deep compassion, and a strong will who has taken Our House to new levels. I had the privilege of interviewing her a few years ago.
Managing a vulnerable population, whose members have had an especially hard time in life, much of it drug related, takes love and toughness. Mjarten had the chops, vision and love for the job. She emphasized that Our House "is not a homeless shelter, and it's not charity. It's a community."
Mjarten. who has both an undergraduate degree from the University of Arkansas at Little Rock (UALR) and a graduate degree from the University of Ulster in Belfast, Ireland, leaves behind an organization governed by an equally enlightened board to carry on.
The ministry of Our House is both compassionate and business-like in its operations and in setting goals.
"If we are successful in our mission," the board has proclaimed, "homeless and near‐homeless adults will:
1. Find and keep full‐time jobs, climb the ladder into higher paying jobs that continue to support themselves and their families, and find fulfillment in their careers.
2. Have the education necessary to succeed in future schooling, at work and in life.
3. Live within their means, spend their money wisely, build savings, and invest in their own and their family's future.
4. Find and maintain safe, stable housing.
5. Have the confidence and resolve to engage with systems—schools, employers, public agencies, the health care system, and more—to secure the resources, relationships, and opportunities they will need to achieve their and their family's goals.
6. Participate actively as a contributing member of the community, build networks of mutual support, and let their voices be heard in community conversations.
7. Lead strong and mutually supportive families and promote their family's developmental, emotional, social, and academic success.
8. Have the tools and ability to engage with others in a safe, healthy way.
9. Make wise decisions that promote safety, physical and mental health, and freedom from addiction.
10. Build the skills and confidence to dream big, set goals, and work diligently to achieve them.
For those living under the bridge who want to get a meal and a night's sleep, Pastor William Holloway, founder of the Compassion Center, will take them in, but they must work and attend meetings that deal with their addictions or they can't stay.
The Center consists of two homeless shelters in Little Rock—one on Roosevelt Road and the other on Asher Avenue—with up to 250 or more men, women, and children.
What makes the Compassion Center especially interesting is the evangelistically focused entrepreneurial style of a one-time addict and street person, Pastor Holloway, who runs  perhaps the biggest shelter operation in the city without government assistance from government.
The Compassion Center admits everyone—men, women, women with children, and sometimes even a husband and wife with children—and it's free. The only requirement is that they are sober and not carrying a weapon. Some stay a night, "get three hots and a cot," and are gone. Some stay a little longer, and some choose to enter the Center's substance abuse program and may stay a year.
In a neighborhood filled with nightclubs, tattoo parlors, pawnshops, liquor stores, and body shops, Compassion Center's main building on Roosevelt—with its brick front, red awning, and neatly mowed lawn—stands out.
It is a small and virtually self-sufficient city that Pastor Holloway runs like a military base. Neatness and cleanliness definitely count and so does attitude. When people are addressed, their response is respectful and invariably includes a reference to the saving powers of Jesus Christ.
PTF is an 18-month Christ-centered program that provides educational, values-based, pre-release services to prisoners while preparing them to reintegrate into society and become productive citizens. The program continues for an additional 12 months of mentoring and support once the inmate has returned to the community.
            The prison population in Arkansas is expected to reach 21,767 by 2020. Twenty years ago, corrections cost the state of Arkansas just $45 million; today the bill is nearly eight times higher, $349 million per year or 8 percent of the general fund.
Recidivism negatively affects everyone in Arkansas: families, communities, citizens, and government. Statewide, Arkansas has a recidivism rate (the percent of people who will re-offend and be incarcerated again) of 50 percent.
For those ex-offenders who completed the Pathway to Freedom (PTF) program, the recidivism rate is 15 percent. It is a considerable saving when you consider the $23,000 a year cost to care for and house each prisoner.
The first phase of the program is 12 months of intense study and work. The men are busy from early morning until lights out.
Classes in this phase deal with men's issues, behavior issues, substance–abuse, education, anger management, correcting thinking processes, computer training, parenting, boundaries, character development, Christian worldview and victim impact.
The second phase is six months of preparation for a release and reintegration into society. Members learn how to handle finances, write a resume and go through the job-interview process, develop action plans and personal goals and learn the life skills they will need to succeed in the free world.
The third phase is 12 months of mentoring and reentry assistance which is vital to the individual's reintegration into and becoming a contributing member of society.