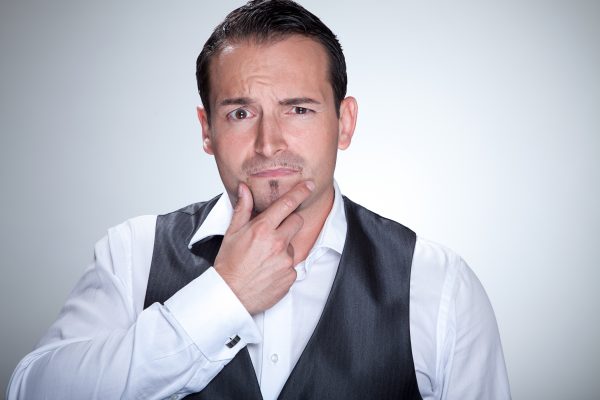 Drug addiction is an illness characterized by intense and, at times, uncontrollable drug craving, along with compulsive drug seeking and use that persist even in the face of devastating consequences.
And, at least in the early stages, there is an easy solution. Stop it.
Unlike most other potentially fatal diseases, drug addiction can be cured by the patient choosing not to drink alcohol and abuse other drugs, and there are 12 Step programs, hospitals, churches and other resources available to help us overcome our addictions.
Sometimes the problem stems from a mental illness such as anxiety and depression. Sometimes, particularly in the case of teens, it is often the hip thing to do and drugs are available and even sold in classrooms. And sometimes, particularly in the case of war veterans, it deadens the pain of Post Traumatic Stress Disorder (PTSD).
So drinking alcohol and using other drugs starts out as a choice and soon becomes an addiction that becomes increasingly difficult to break.
While a person initially chooses to take drugs, over time the effects of prolonged exposure on brain functioning compromise that ability to choose, and seeking and consuming the drug become compulsive and beyond self-control or willpower. So it's best to catch it early.
"Addiction," according to the National Institute on Drug Abuse (NIDA), "affects multiple brain circuits, including those involved in reward and motivation, learning and memory, and control over behavior. That is why addiction is a brain disease. Some individuals are more vulnerable than others to becoming addicted, depending on the interplay between genetic makeup, age of exposure to drugs, and other environmental influences.
There is a simple solution to drug addiction. Stop drinking. Stop smoking pot. And stop with the heroin and oxycontin. The sooner, the better.
The late Joe McQuany, a Little Rock native and friend, dedicated most of his adult life to helping alcoholics get sober. Me included. An alcoholic himself, he was an active sponsor, ran a men's and a women's treatment center, spoke to audiences both here and abroad and wrote two books—The Steps We Took and Carry This Message. Joe was one of three who wrote the widely circulated Recovery Dynamics counselors' manual used by treatment centers both here and abroad.
Joe also was a leader in integrating AA meetings in Arkansas back in the early sixties. He died in 2007, and I joined with others—black and white—in mourning his passing at the packed Pulaski Heights Methodist Church in Little Rock.
Joe helped me in my recovery beginning in 1979 and continuing for many years. Most recovering alcoholics in Little Rock know him best for his hour-long Monday night 12-Step meetings at the Wolfe Street Center—where newcomers and veterans sat in rapt attention while he patiently explained with chalk and blackboard how they could get well. He was also a master at articulating simple truths, such as:
What makes happiness?
•  The happiest an individual is going to be is when he is in this pattern of living, relying on God and on other people. This is the design of life—to rely on others, as well as ourselves."
Freedom or bondage—it's up to us.
"When we don't do the daily things we need to do to live and be free, when we don't face things and deal with them, when we don't admit our faults, when we sweep things under the rug, we give up our freedom. We are then in bondage, and this is manifested by, expressed by, all kinds of problems: alcoholism, drug dependency, codependency, and so on."
"I look at the battles that go on in life, and I look at the resentments and fears, guilt, and remorse, and how these things block us from God and shackle us to the self. Then I look at love, tolerance, patience, courage, and wisdom. These qualities have come from God and they are always within us. In our outer and inner conflicts, we can see the powers of self-contending with the powers of God."
"Somebody told me once that when you pray for potatoes, the next thing you do is go get a spade and start digging."
"We do have self will—we can do what we want to do—or we can choose to live by these principles expressed in the 12 Steps. I think the reason more people choose to live miserable lives, indulging self will, is not because they are evil or bad or sinful or anything like that. I think they are just ignorant; they just don't know."
"The truth is that many of the problems we have in life we can't fix. We are powerless over a whole lot of things…sometimes we have to say, 'I can't fix it.'"
"To illustrate the necessity of giving up, I often ask people the question, 'What is the first thing you have to do if you want a new car?' Usually, they say something like 'Go to the bank,' or 'Go pick one out.' I say, 'No it isn't. The first thing you have to do is give up on the old one.'
Informing yourself
Those seeking recovery for themselves or others should inform themselves about addiction and recovery.
Roughly 44 million adults 18 or older have a mental illness, a major factor in addiction. That's close to 20% of the population, according to the National Institute of Mental Health (NIMH). There are 20.2 million substance abusers included in that number and 7.9 million with both a substance use disorder and other mental illness.
It's a good bet that you, a family member or a friend has a problem, and we want to help you do something about it by giving you the information you need to evaluate your circumstances and take steps to deal with them as we pursue the development of the Roundtable, which is described in "Getting Well."
To help you make a beginning, we have listed below nine other websites you can visit and 21 books on the subject of addiction and recovery that will give you information and insights into  drug addiction and treatment. We also recommend that you visit an AA or Alanon meeting.
Websites
National Institute of Mental Health (NIH)
Substance Abuse and Mental Health Services Administration- (SAMHSA)
 National Council on Alcoholism and Drug dependence- (NCAD)
National Center on Addiction and Substance Abuse (CASA)
Alcoholics Anonymous
Alanon
Hazelden
Betty Ford
Saddleback Church
The recoveryvillage.com/resources/lawyers/
Books
1. I don't have enough faith to be an atheist-Norman L. Geisler and Frank Turek
2. Narconomics-How to run a drug cartel-Tom Wainwright
3. Drugs Unlimited-Mike Power
4. High Society-Joseph A. Califano
5. Drinking in America-Susan Cheever
6. The war on alcohol-Lisa McGirk
7. The Big Book of Alcoholics Anonymous
8. The Big Book of Alanon
9. My name is Susan Cheever
10. Dying for a drink-Anderson Spickard and Barbara R. Thompson
11. As Bill Sees it
12. The Road to Character-David Brooks
13. Lit-Mary Karr
14. A Common Struggle-Robert Kennedy
15. Twelve Steps and Twelve traditions
16. Pathways to Serenity. Overcoming your addictions one day at a time-David Palmer
17. The Men's Fraternity Bible-Robert Lewis
18. The church of irresistible influence-Robert Lewis and Rob Wilkins
19. Bowling alone-Robert D. Putnam
20. Feeding the Fame-Robert D. Putnam
21. Rogue Angel-Jodi Werhanowicz