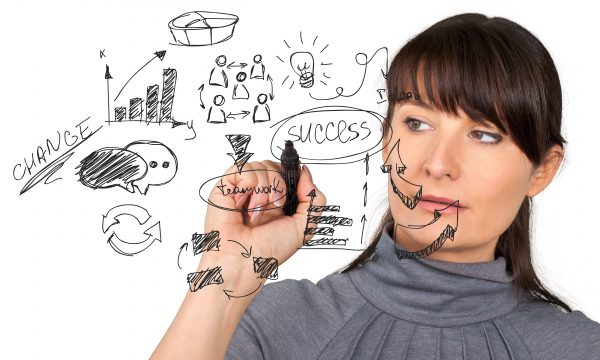 I'm not sure where President Trump stands with creating an organization to address the nation's escalating drug abuse problem. Like his predecessors he seems to be drifting away from a truly creative response to the problem.
Dr. Elinore McCance-Katz, who appeared to be the front runner early this year, has not been mentioned to speak of since March and appears to have dropped off the screen.
This may be just as well. Her resume is perhaps adequate but doesn't suggest a candidate with the credentials to come up with an inspiring plan that meets the need.
Under the circumstances, I would like to suggest that President Trump have a conversation with Dr. Kitty S. Harris concerning her thoughts and possible availability.
Dr. Harris, who was director of the Center for the Study of Addiction and Recovery at Texas Tech University when we first met, would be a good candidate to consider.
Our meeting at Texas Tech
I met with Dr. Harris during two visits at Texas Tech and included a Chapter on her and Tech's program in my book, "Pathways to Serenity. Overcoming your addictions one day at a time."
During these visits, Dr. Harris described in detail her thoughts about addiction and recovery both from personal and professional perspective and commented even then that "there is perhaps no better time than the present to be in the field of addiction counseling, treatment and research.
"As someone who has worked with individuals struggling with the disease of addiction for more than three decades, I am happy to see the field transitioning to recovery-oriented systems of care.
"I know that recovery can and does change the lives of individuals and families impacted by addiction. I also know that recovering people are one of our greatest assets in the battle against the epidemic of addiction facing our country.
"As we make this transition, it is helpful to see how far we have come in our understanding of both addiction and recovery and how this understanding has influenced our profession and practice."
"The idea of alcoholism as a disease was first introduced in the United States in 1784 by Dr. Benjamin Rush, a signer of the Declaration of Independence. His observations and subsequent writings first introduced the idea of abstinence as the only effective cure for alcoholism.
However, the idea that alcoholism was a disease would not resurface in the American mainstream again until the creation of Alcoholics Anonymous in 1935.
Bill Wilson and AA
"Though Bill Wilson, a cofounder of AA, intentionally refrained from using the word "disease" to describe the alcoholic condition, the primary text of this group includes a prologue written by Dr. William Silkworth in which individuals suffering from alcoholism are described as having a "physical allergy" to alcohol.
"It is now a widely accepted notion that alcoholism is a disease; though it was not until the 1956 classification of alcoholism as a disease by the American Medical Association (AMA) and the 1960 publication of E.M Jellinek's The Disease Concept of Alcoholism that the "disease concept" coalesced into a scientific paradigm for looking at addiction.
"The formation of the disease concept moved the field forward in many areas, including the medicalization of addiction treatment. The trend emphasized the neurobiological underpinnings of addiction and served to counter the belief that addiction is the result of immorality or weak character.
"From this early conceptual work," Dr. Harris continued, "our field was given the bedrock on which we now base much of our profession and practice. We still adhere to the ideas of Dr. Benjamin Rush that abstinence is the most effective cure for alcoholism. The ideas put forth by Alcoholics Anonymous offered us the Minnesota model of addiction treatment which has become the basis of our modern treatment industry.
"Furthermore, Dr. Silkworth's physical allergy has led to scientific investigations into the metabolic processes related to the consumption of alcohol and drugs and has prompted the brain science of addiction that is offering us better understandings of the production and reuptake of neurotransmitters as they relate to addiction and recovery.
"With all of this information readily available, we are asking ourselves, 'What's next?' Where are we going now? What will our legacy look like to future generations? How will the profession look back on our decades of addiction counseling, treatment, and research? I hope they will see that our contributions have advanced the field as much as those of our predecessors.
Scientific Inquiry
"We have offered the rigor of scientific inquiry into evidence-based  practice. We understand the importance of individualized treatment and we have advocated tirelessly for underserved and disadvantaged populations. We have invited adolescents and young adults into the realm of recovery and have designed counseling and treatment interventions expressly for them.
"We have worked with the criminal justice system to get incarcerated addicts the help they need to decrease recidivism [relapse into previous behavior]. Most importantly, however, we have pushed for the continuum of care and recognized recovery as an equally critical part of this system.
"Recovery-oriented systems of care will be our greatest contribution. Our counseling, treatment, and research focus is moving away from a triage model. Instead, we now understand that addiction is a chronic disease necessitating a lifetime of change.
"The greatest by-product of our contribution will be the reduction of stigma associated with addiction. Recovery-oriented systems of care integrate families, communities, employers, faith-based organizations, and our governments into the process of treating the addicted person. By involving the entire system, we teach society that recovery is a reality and that it benefits everyone when a recovering addict rejoins his/her community.
"I do not know what the future will hold in the decades to come, but I do know that I am proud of the work we have accomplished in the decades that I have been a participant in this field. Our predecessors moved us from addiction as a moral flaw to the disease concept.
"We have taken that mantle and moved from the treatment of a disease to systems of care that promote, enable, and advocate for a lifetime of recovery. We have moved out of judgment to healing of an illness, to the restoration of lives. The evolution of recovery is something that we can all be proud of for generations to come."
Dr. Kitty Harris Biography
Dr. Kitty Harris Executive Partner for Collegiate Recovery with Summit BHC, a network of leading behavioral health centers throughout the United States.  She also serves as President of the Foundation for Recovery Initiatives, which is dedicated to consulting, education, science and research for addiction recovery. And she is the President of No Life Wasted Inc., a not for profit corporation supporting and promoting addiction treatment and recovery.
She is a noted public speaker, and presenter at national conferences, workshops and seminars on topics including adolescence; substance abuse prevention; addiction and recovery; and communication, civility and leadership. Dr. Harris currently holds LCDC (Licensed Chemical Dependency Counselor) and LMFT (Licensed Marriage and Family Therapist) licenses
Dr. Harris is the author of Women and Recovery-Finding Hope, published by John Wiley & Sons, Inc. and co-editor of Substance Abuse Recovery in College, published by Springer.
She served for twelve years as the Director of the Center for the Study of Addiction and Recovery (CSAR) at Texas Tech University. Under her leadership, the CSAR gained national attention, appearing in the Wall Street Journal, on the NBC Today Show, CNN, and featured in The Chronicle of Higher Education, Inside Higher Ed, and The New York Times. For six years, she was also Associate Dean of the College of Human Sciences at Texas Tech University.
Dr. Harris has been the recipient of numerous awards. In 2007, she won the America Honors Recovery Award for her efforts in working with college students in recovery. She received the Distinguished Service Award in 2008 from the Texas Tech University Alumni Association. In 2012, Dr. Harris was the first recipient of the Lifetime Achievement Award presented by the Association of Recovery in Higher Education (ARHE), and was named Woman of Excellence in Education by the Lubbock YWCA.
She serves on the Board of Directors of Lubbock National Bank and the Commerce National Bank of Austin and College Station, Texas. Dr. Harris is vice president of the Board of Directors of the J.T. and Margaret Talkington Charitable Foundation. She also serves on the Advisory Board of the Margaret Talkington School for Young Women Leaders.