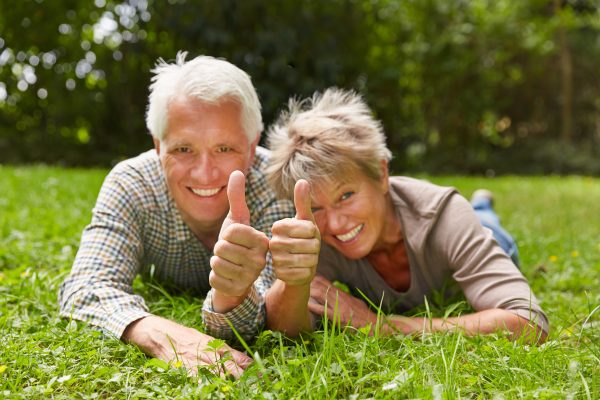 I had been seeing a psychiatrist twice a week, but he couldn't fix me and told me to go to Alcoholics Anonymous (AA). I was at the point that I knew I couldn't quit drinking by myself, and I couldn't keep drinking and survive.
AA appeared to be my only chance, and I attended my first meeting on December 2, 1978, at a Pearl Street storefront in Boulder, Colorado.It was snowing, and when I walked in, the people seemed to be enjoying themselves. There was no president, no board, no dues to pay other than voluntary, and I said to myself, "I think this is what God had in mind."
I went in looking for a fix, not a religion, and what I ultimately found in my journey was a Savior.
I wish I could say my recovery was all clear sailing. Far from it. So let me share with you some snapshots of my early imperfections.
I went to one hundred meetings in one hundred days, and on the one hundred-first day made myself a Tom Collins to celebrate. I went into a two-week blackout, about which I still remember absolutely nothing. After my slip (which ended at 3 a.m. on April 9, 1979, with a glass of warm vodka and Tab), I returned to AA, got a sponsor, and started working the steps. I still do to the best of my ability.
Despite cautions from my friends in AA about waiting for at least a year before making any big decisions, I set about trying to fix everything I had broken during years of drinking, including remarrying my wife, Joan, whose reservations about my haste I ignored.
As a result, we ran into some very rough seas, but during the process we began to develop a stronger faith in God which has ultimately sustained us, healed our wounds, and kept us together.
Joan and I began attending Fellowship Bible Church in Little Rock in 1981, and I became a Christian shortly after when a friend, John Neeves, a member of the church and a recovering alcoholic who had formed a ministry called Born Free, brought me to my knees. Shortly after that, minister, Bill Parkinson, baptized me in the Arkansas River.
During my recovery I began to suffer from depression and with the help of psychiatrist Dr. Harley Harbor and a non-addictive prescription for depression, I overcame it.
My depression was a mental health problem requiring medical care and normally beyond the reach of AA. Regrettably this part of the equation has been underserved and those seeking sobriety must be evaluated. So let's take a look at this mental health component of recovery
 Mental Health Treatment
Going back a couple of centuries, the nation's first four "insane asylums" were built in the years 1817 to 1824. Institutionalization required only the presence of mental illness with a recommendation of need for treatment. It often resulted in a loss off liberty, rights and property for the patient.
Almost two centuries later, in the 1950's, there were over 550,000 patients in psychiatric hospitals.
Prior to his assassination on November 22, 1963 President John F. Kennedy signed the Community Mental Health Act (CMHA) which was to pave the way from state hospitalization to outpatient care and community living.
It was the first of several federal policy changes that helped spark a major transformation of the public mental health system by shifting resources away from large institutions towards community-based mental health treatment programs.
President Kennedy had it exactly right. Addictions should be dealt with locally where providers of the necessary components are accessible and can be held accountable.
The CMHA provided grants to states for the establishment of local mental health centers, under the overview of the National Institute of Mental Health. The NIH also conducted a study involving adequacy in mental health issues. The purpose of the CMHA was to build mental health centers to provide for community-based care, as an alternative to institutionalization. At the centers, patients could be treated while working and living at home.
As it turned out, only half of the proposed centers were ever built; none were fully funded, and the act didn't provide money to operate them long-term. Some states saw an opportunity to close expensive state hospitals without spending some of the money on community-based care. Deinstitutionalization accelerated after the adoption of Medicaid in 1965.
During the Reagan administration, the remaining funding for the act was converted into a mental-health block grant for states. Since the CMHA was enacted, 90 percent of beds have been cut at state hospitals.[4]
The CMHA proved to be a mixed success. Many patients, formerly warehoused in institutions, were released into the community. However, not all communities had the facilities or expertise to deal with them.[5] In many cases, patients wound up in adult homes or with their families, or homeless in large cities,[6][7] but without the mental health care they needed.[8]
What drug companies are doing
Major pharmaceutical companies—Pfizer Inc and Eli Lilly among others—are developing products that provide relief from pain without the highly addictive "euphoria" component.
Commonly prescribed opioids induce euphoria—and a desire to continue using the drug—by triggering a spike in the level of the chemical messenger dopamine in the brain's reward center, says Stephen Doberstein, chief of research at Nektar Theraputics.
"We've dramatically blunted likability," Dr Doberstein says, "It doesn't appear to cause this euphoric effect that old-fashioned drugs do ."
Now we're getting someplace.
In July, the two companies-Nektar and Lotus-jointly-reported that a 16-week Phase 3 study in patients with osteoarthritis (OA) pain evaluating subcutaneous administration of Tanezumab, a pain medication in the category of nerve growth factor (NGF) inhibitor. The study demonstrated that patients who received two doses of tanezumab separated by eight weeks experienced a statistically significant improvement in pain, physical function and the patients' overall assessment of their OA, compared to those receiving placebo.
Tanezumab is part of an investigational class of pain medications known as nerve growth factor or NGF inhibitors and in addition to OA pain, is being evaluated for chronic low back pain or CLBP and cancer pain (due to bone metastases).
Preliminary safety data showed that tanezumab was generally well tolerated, with approximately 1% of patients discontinuing treatment due to adverse events.
In June 2017, Pfizer and Lilly announced that the U.S. Food and Drug Administration (FDA) granted Fast Track designation for tanezumab for the treatment of OA pain. Tanezumab is the first NGF inhibitor to receive Fast Track designation, a process designed to facilitate the development and expedite the review of new therapies that treat serious conditions and fill unmet medical needs.
Little Rock has the resources-hospitals, 12 Step meetings, psychiatic hospitals and evangelical churches–to play a more proactive role in recovery. It's only one day at a time.