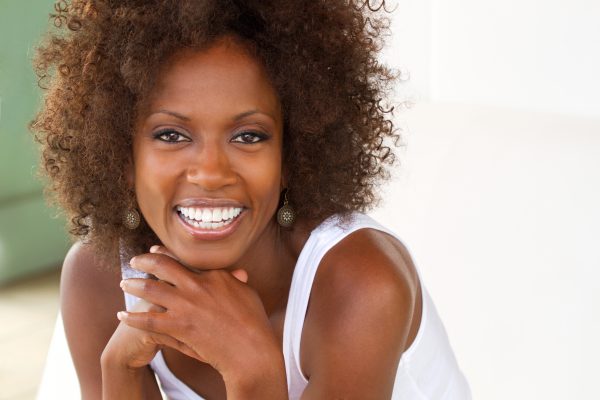 "Emily Brawn stumbled as she attempted to kick opioids a few years ago. She got isolated. She thought she could do it herself. But you can't. You have to "let go and let God. You can't linger. You can't become isolated and focused on yourself.
"Days and Days in your own head," Emily said in a Wall Street Journal article "that is where the relapse starts.
Emily is trying a new strategy. On an early fall day, 90 days sober, the 29 year old stepped into a gym in an industrial corner of Boston. Muscled people were warming up for "Cross Fit," surrounded by top-line equipment and a rock climbing wall.
But this gym is different. It is free, and its patrons are beating back drug additions. The staff's black T-shirts are emblazoned with celebrity statements about sobriety.
The nearly 11,000 square foot gym is part of the Phoenix, a Denver- based string of fitness centers and programs for recovering drug abusers. It is spreading nationally with the help of management coaching and a multi-million dollar investment from an arm of a donor network founded by the politically conservative billionaire Koch Brothers.
The Koch network's Stand Together venture-philanthropy arm is investing more than $40 million this year in nonprofits, including between a $2 million and $3 million in the Phoenix.
Scot Strode who founded the Phoenix 11 years ago credits physical exertion with fueling his long running abstinence from alcohol and cocaine.
A self described "Big Bald Guy" with bulging muscles, he said the concept is simply a sober social network where anyone who is clean for 48 hours can realize their potential through physical fitness.
While we are on the subject of fitness and its beneficial affects on staying sober let me tell you about my experience running the New York Marathon  40 years ago. I was about 4 years clean and sober. And I still am.
I learned to drink in Manhattan when I got out of the U. S. Navy in 1956 and got a job in a New York Advertising Agency so it was fitting that I return to New York, a couple of years sober, in 1983, my family mostly restored. Getting and staying sober is like a marathon in many ways. You start with enthusiasm, maybe a little too fast and soon begin to think about not being able to do it and wanting to drop out. I fought that impulse and finished the race.  This is what it was like.
THE NEW YORK MARATHON
A steady rain was falling when I crossed the finish line of the fourteenth annual New York City Marathon on the afternoon of October 23, 1983. My time was four hours, seventeen minutes, and thirty-five seconds.
"Why," you may ask, "was a man of your age [I was fifty-four at the time and in my fifth year of sobriety] want to run 26.2 miles on a cold, rainy day in New York when you could be having eggs Benedict at Longchamps and going to the theater?"
The quick answer was that the New York City Marathon is special. This is Stallone's "Rocky" territory—a day when the average Joes like me—not just the Kenyans—can finish the grueling race and become heroes if they're willing to train for it.
For a while, those of us who ran it were the Yankees in the World Series, the Giants in the Super Bowl, and the Rangers in the Stanley Cup playoffs. There are just not any fans like New York fans, and we were pumped.
But there was another reason I ran. I had been sober for four years by this time, and part of my program of recovery from the beginning had been to get out of myself, be with other people, and become more physically as well as spiritually fit. Running seemed to be a good way to at least make a beginning.
To some, my training schedule looked a little obsessive. Hadn't I just traded one addiction for another? Perhaps, but is that necessarily a bad thing? In my opinion, if it meant neglecting my responsibilities to my job and family, yes. Otherwise, no.
Also, I had lettered in track in college, and it was natural for me to begin running again. So I ran in my neighborhood and at the track, and as I developed my strength I began running in local 5K and 10K races to make it interesting. In 1982, I ran the White Rock marathon in Dallas.
Let me describe a little more of the 1983 New York City Marathon experience to give you a sense of how it feels.
When we started down the slope of the Verrazano Bridge from Staten Island, where the marathon begins, into Brooklyn, the sounds of the crowds cheering swelled, and I felt as if I were entering an arena—just like Rocky.
The New York City Marathon is an event, and it confers upon participants' momentary celebrity status. As we ran along Brooklyn's Fourth Avenue, children darted out to slap palms with us in little high fives, older spectators offered us water and other beverages, and whole families erupted out of windows to cheer us on in a variety of dialects.
Our trip took us through New York's five boroughs, beginning with Staten Island and then through Brooklyn, as I said, and on into Queens, the Bronx, which included Harlem, and then down through Central park into Manhattan.
Near the end of the run, as I emerged from Central Park and turned up Fifty-Ninth Street, I looked over at the Plaza, that monument to romance, and I remembered the days of wine and roses.
During the late 1950s and 1960s, I had worked for several advertising agencies in Manhattan—part of the time near the Plaza, where I became overly familiar with the two-martini lunch at the Oak Room and other fashionable watering holes.
I stumbled past my old friend and on into the gray wet afternoon toward Columbus Circle, momentarily buoyed by the encounter. I could almost hear Mel Torme, above the screaming of my quads and lower back, singing "Autumn in New York."
There is camaraderie about a marathon, the kinship of a shared experience, which, in the final six miles, became almost surreal. Like John Cheever's "Swimmer," seasons seemed to change, runners seemed to age, and a penetrating wintry dampness overtook us as we struggled to keep it together physically and emotionally.
When I crossed the finish line, I heard a race official say sincerely, if not exactly accurately, "Great race. Nice going. Good pace."
On the way to the shelter offered by a fleet of parked, heated buses, I looked across at a young girl walking next to me. She was bundled up, as I was, against the cold in her aluminum foil "space blanket," and she clutched a single red rose, her prize for finishing. We both smiled. We had been in there pitching together for hours during the good times and the bad, and we may not have known one another, but we were close.
Once in the bus, I sat there in my Perrier shorts and New York City Marathon T-shirt, a pewter medal around my neck, exchanging knowing grins with my fellow runners. I felt great. Sure, my muscles were beginning to seize up, but soon I would get off the bus (backwards, because of those quads, as it turned out) and meet members of my family near the Tavern on the Green.
We would have that hot cup of tea I had been dreaming of. And maybe Eggs Benedict.