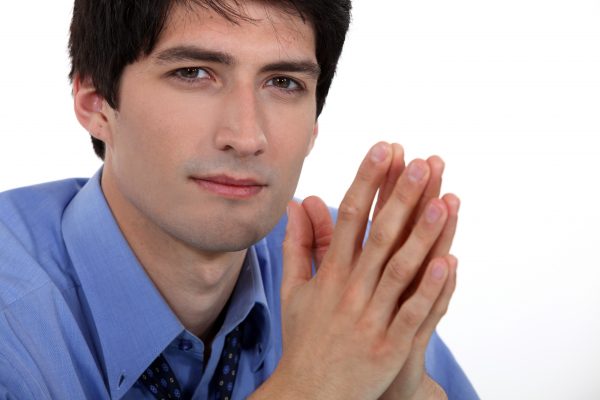 The late Pat Summerall's epiphany, that moment of truth when he knew that he was in serious trouble with alcohol, came while he was broadcasting the 1992 annual Masters Golf Tournament at Augusta, Georgia, for CBS. It was something he had done—and done impeccably—for twenty-four years. And, as a devoted fan, I had seen or heard him do itIn a radio interview in 2009 with Dennis Rainey, president of FamilyLife in Little Rock, Summerall, a former Arkansas Razorback, New York Giant, and premier broadcaster, described his ghastly confrontation with the truth.
"I was staying in Augusta in a strange house. I had a few drinks before I went to bed, and I got sick. I got up at three in the morning, and I went into the bathroom and threw up, and I looked at—this is kind of gross— but I looked at what had come out of me, and I didn't realize what it was. It was part of my stomach, and it was blood. And I thought, "What the heck? What's wrong with me?"
And when Summerall looked in the mirror above the basin, "it illuminated my pale and haggard face, my bloodshot eyes, and all the protruding veins on my face and nose."
He pulled himself together and was able to finish his coverage of the tournament, but the end of his drinking career was at hand. Later that year, an intervention conceived and led by his longtime friend, NFL colleague, and fellow broadcaster, the late Tom Brookshier, put him in the Betty Ford Center in Rancho Mirage, California, for treatment. Intrigued by what I had heard on the radio and what I had read in his book, Summerall: On and off the Air, I flew to Dallas on a fall day and drove out to his home on South White Chapel in the fashionable Southlake section of Dallas to ask him about his story in person. It was several years before his death at 82 in April 2013.
AMAZING GRACE
From the gate in the towering stone fence bearing the inscription, "Amazing Grace," I could see a winding drive leading, it seemed, to infinity. Pat's wife, Cherie, welcomed me on the intercom, the gates swung open, and I drove in. When I pulled up, Pat was standing on the steps of a mansion in a blue shirt and slacks with a black lab, named Gracie (short for "Amazing Grace") at his side.
After a warm welcome, he led me inside—walking a little gingerly, the aftereffects of hip and knee surgery—and we settled into a couple of easy chairs. Gracie joined us on the couch.
I suggested that Pat tell me what his alcohol-addicted life had been like, what had happened to stir him to seek help, and what his life is like now. And that's what he did.
Summerall stayed at Betty Ford for thirty-three days—five more than the usual twenty-eight, he says, because it took him five days to get over his resentment against Brookshier and his intervention. He had also been somewhat unsettled at first by the assignment of a roommate whose nickname was "Psycho." But with the help of a Big Book of Alcoholics Anonymous and a Bible on his bedside table, he settled in.
Summerall grew up in Lake City, Florida. His parents were divorced before he was born, and he was reared mainly by his grandmother, Augusta Georgia Summerall. She loved him and was good to him, and he loved her in return.
As a youngster, Summerall had a crippled leg, and, to her everlasting credit, Augusta saw to it that he had it operated on successfully. In time, he became a gifted athlete in high school, college, and in the ranks of the pros, mostly as a kicker.
NEW YORK GIANTS
Summerall's older fans will remember that day in 1958 when he was the kicker for the New York Giants in the NFL championship game against the Baltimore Colts. Highlights are still shown in grainy black and white, and it is still considered by many to be the greatest game ever played.
On that day, the Colts, led by Johnny Unitas, prevailed by a score of 23 to 17 in overtime. Try as they might, Giant fans still cannot stop Colt's fullback Alan "The Horse" Ameche from crossing the goal line and ending the game.
The Giants' game against the Cleveland Browns a week earlier to win the division championship, some would say, was even better. The Giants held Jim Brown, among the greatest running backs of all time, in check, and Summerall, after missing a thirty-yard field goal, kicked a fifty yarder in a snowstorm. The Giants won.
Summerall had entered the pro ranks with Detroit and later joined the Chicago Cardinals before signing on with the Giants. Before joining the pro teams, he played both defensive and offensive end for the Arkansas Razorback college team. He also excelled at baseball, basketball, tennis, and golf.
In 1961, at the age of thirty-one, Summerall hung up his cleats and accepted a job with CBS in New York City. Over the next thirty years, paired with the likes of Brookshire, John Madden, Chris Schenkle, and Jack Buck, he prospered. And he drank. Prodigiously. It was vodka in the summer and bourbon in the winter.
PAT AND MICKEY
Summerall and Mantle had been pals and drinking buddies going back to when they had adjoining lockers in Yankee stadium, where the Giants and Yankees played their home games. Shortly after Summerall got out of Betty Ford, Mantle pressed him for details on the experience
"Are they big into religion out there?" he asked. "Well, yeah—it's part of it," Summerall answered.
When Summerall asked Mantle about what denomination he was, Mantle had no idea what that meant. "I ain't never been to church," he explained.
"Being from Oklahoma," Summerall told Mantle, "you probably are a Baptist," to which Mantle replied, "That'll be fine. I'll take that."
In December 1993, Mantle checked in to Betty Ford and in early 1995, Summerall says, "Mickey was diagnosed with liver cancer. He was admitted to Baylor University Medical Center in late May of that year and then approved to get on a transplant list.
"Unfortunately, the transplant did not restore Mickey's health. On August 13, 1995, my dear friend died at Baylor University Medical Center in Dallas."
Summerall mourned the loss, but he says, "I was glad for one thing that happened to Mickey after he became sober. Despite his lack of experience with organized religion, Mickey found faith. The things he heard at the Betty Ford Center and from visits from his old Yankee teammate Bobby Richardson led him to God.
"He was baptized and seemed to gain fresh wisdom as well as peace," Summerall says. "In his last press conference, which he gave at Baylor, Mickey said he was no hero. 'God gave me everything, and I blew it. For the kids out there, don't be like me!'"
After more than ten years of sobriety, the physical damage Summerall had done to himself began to surface. Like Mantle, his liver, too, began to fail and brought him literally to within days, perhaps hours, of dying.
But Summerall got the liver he needed in 2004 when a young man, thirteen-year-old Adron Shelby, son of Melva and Garland Shelby of Pine Bluff, Arkansas, died. Summerall described the experience in his book:
Adron was just a student in junior high school when he collapsed while giving a speech in history class. He died three days later of a brain aneurysm. A few days after I received their precious gift, the Shelbys buried their son.
I talked to Melva from my heart, and thanked her and her family. I expressed condolences for the loss of her son, and I told her what a difference their organ-donation decision had made not only keeping me alive but making me a better person.
She hugged me again and said, "It's almost like I'm hugging a part of my child."
Summerall struggled for some time with the idea that someone— Adron—had to die for him to live. Why did this have to be? The answer, which came from his local pastor, was "because God's not through with you yet."